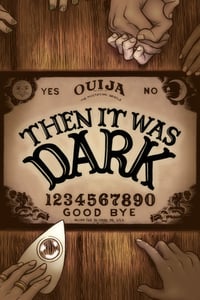 $

30.00
Have you ever seen something you can't explain? Heard a voice speak a warning to you as you drifted off to sleep? Ever see a strange woman on a long empty road? Ever talk to a serial killer?
From the strange, nighttime experiences of a man deployed in Iraq to the story of a house haunted by a mad Jewish matriarch. From a chaplain's experience performing an exorcism to the history of spiritualism and a ghost that seems to love LARPs, Then It Was Dark collects a variety of strange experiences from talented and diverse voices.
This is a special variant cover, limited edition of TIWD. Each book comes with a unique numbered ink drawing in the front. Printed in B&W with a matte cover and interior 220 pages. 6.625x10"